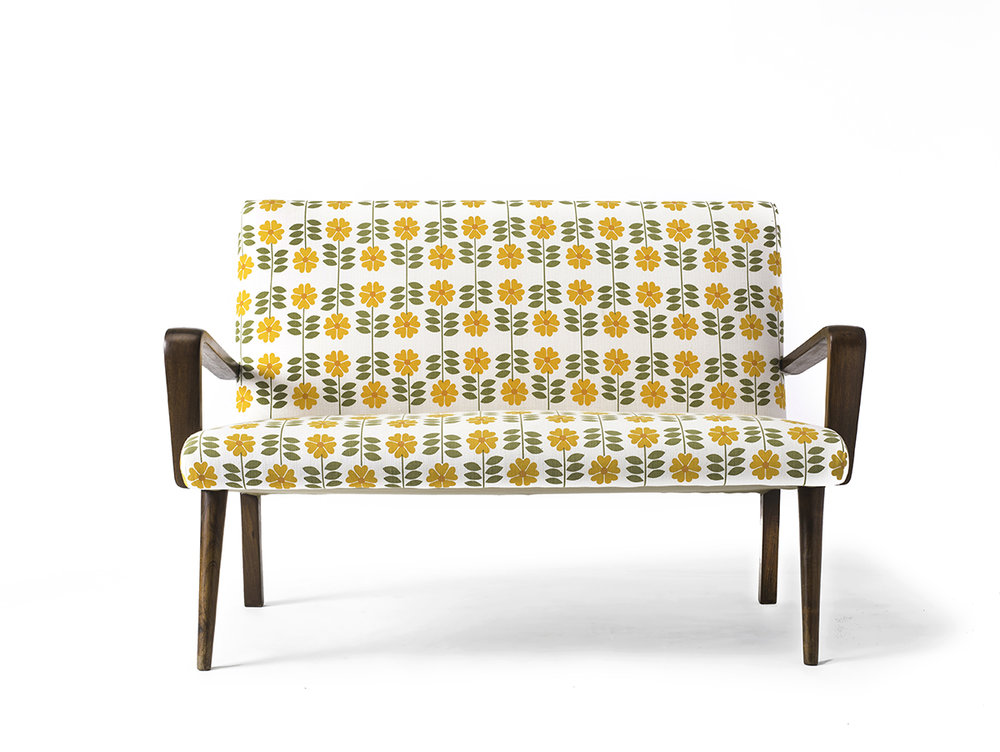 Garden
Original design by Siddharth Sirohi
A very elegant Classic, that looks formal but feels very comfortable; it has a curved back that makes it much less boxy and allows you to have it in the centre of a room, and the gentle double incline adds superb lumbar support; the curve on the arms and the rows of buttons all add to its beauty. The fluted legs complete the vintage look.
Material Used
Reclaimed Teak, High-density Foam, Natural Polish and Fabric.
Seen here is Russell Street's shot cotton weave fabric.
Size
Width: 48"
Depth: 33"
Height: 32"
Price
INR 65,000 + Fabric + Tax