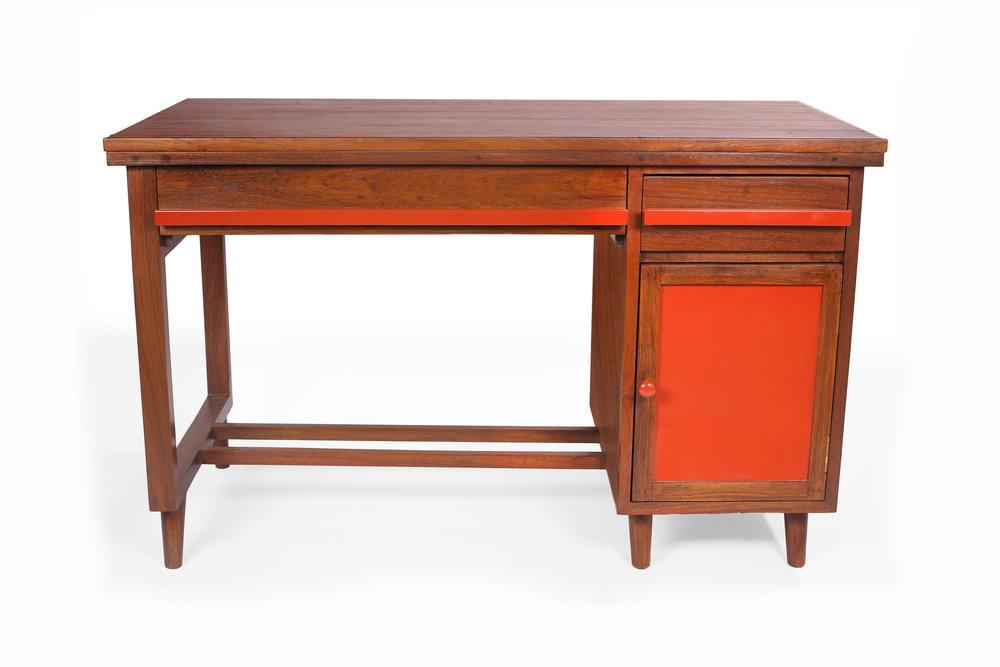 Heiress
Original Art Deco.
Restorative Design by Siddharth Sirohi.

A mid-sized Art Deco desk reinterpreted to fit within a contemporary aesthetic. The desk boasts considerable storage space while still maintaining a sleek, minimal look. The colour adds spark to the already interesting construction of the desk.
Material Used
Reclaimed Teak, natural polish and duco paint.
Size
Width: 47.5"
Depth: 24"
Height: 29.5"
Price
INR 45,000 + Tax