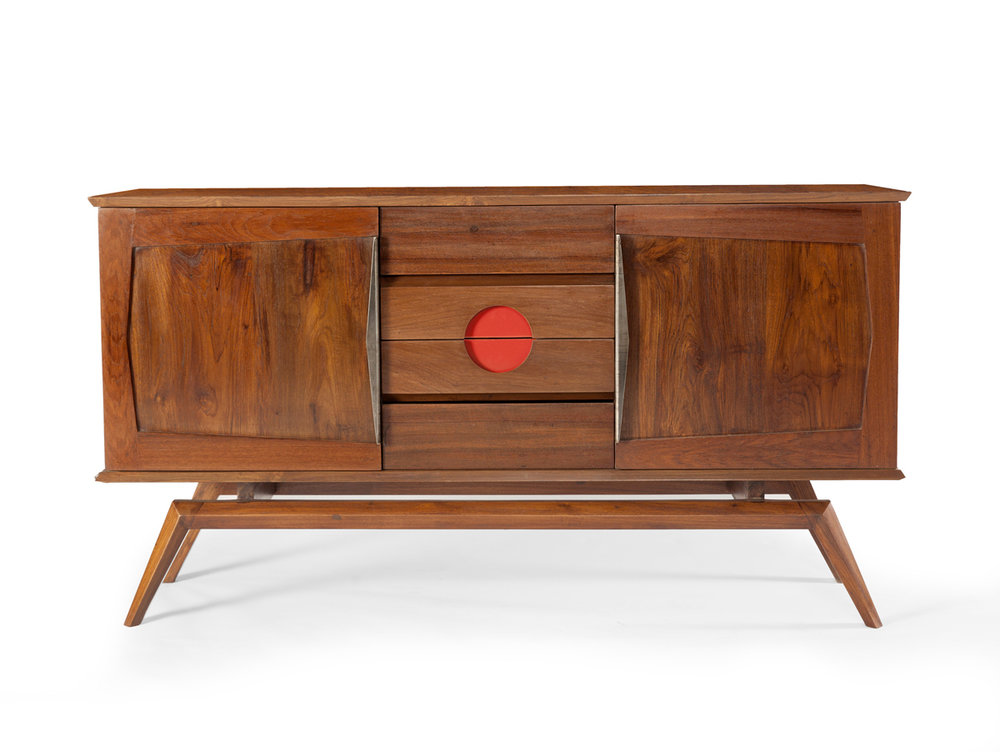 Medium Wave
Original design by Siddharth Sirohi.
A mid-century original design, the Medium Wave is on a frequency all its own. Pleasing proportions and symmetry, metal handles for cabinets, drawers with invisible handles and a striking vermilion motif – the piece spells finesse and verve. Lending the Medium Wave an air of weightlessness is the base, from which it appears detached.
Material Used
Reclaimed teak, natural polish, duco paint and metal.
Size:
Width: 61"
Depth: 18"
Height: 33"
Price
INR 1,00,000 + Tax