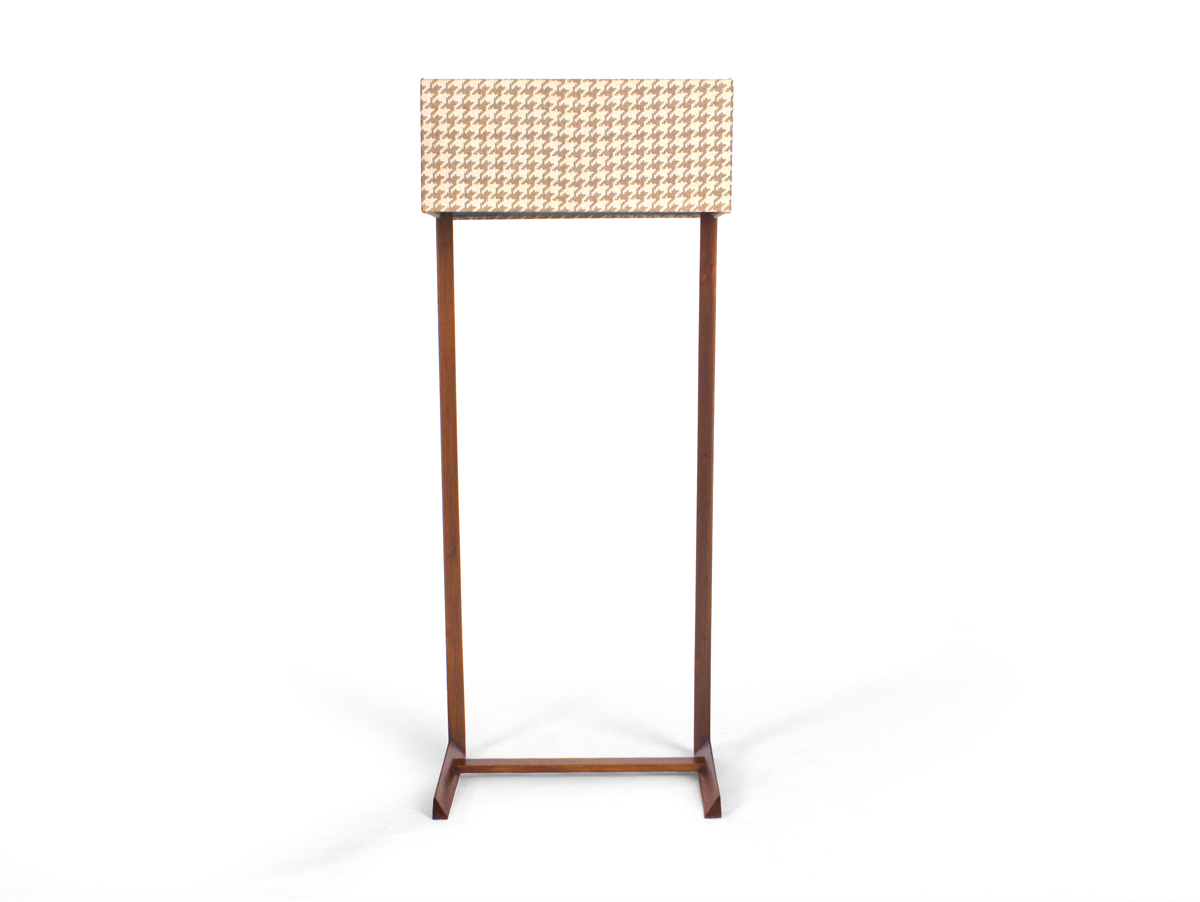 Sepoy
Original design by Siddharth Sirohi.
Standing guard, over your head and shedding a soft glow of light, that's the Sepoy. It is designed to be kept away from chairs because it leans in to provide better reading light near one's head. The shape has been kept minimal and its visual presence belies its size. The light is soft and glowy and fills a room with a touch of golden warmth.
Material Used
Reclaimed teak, natural polish and fabric.
Size
Width : 23"
Depth : 24"
Height : 60"
Price
INR 30,000 + Tax