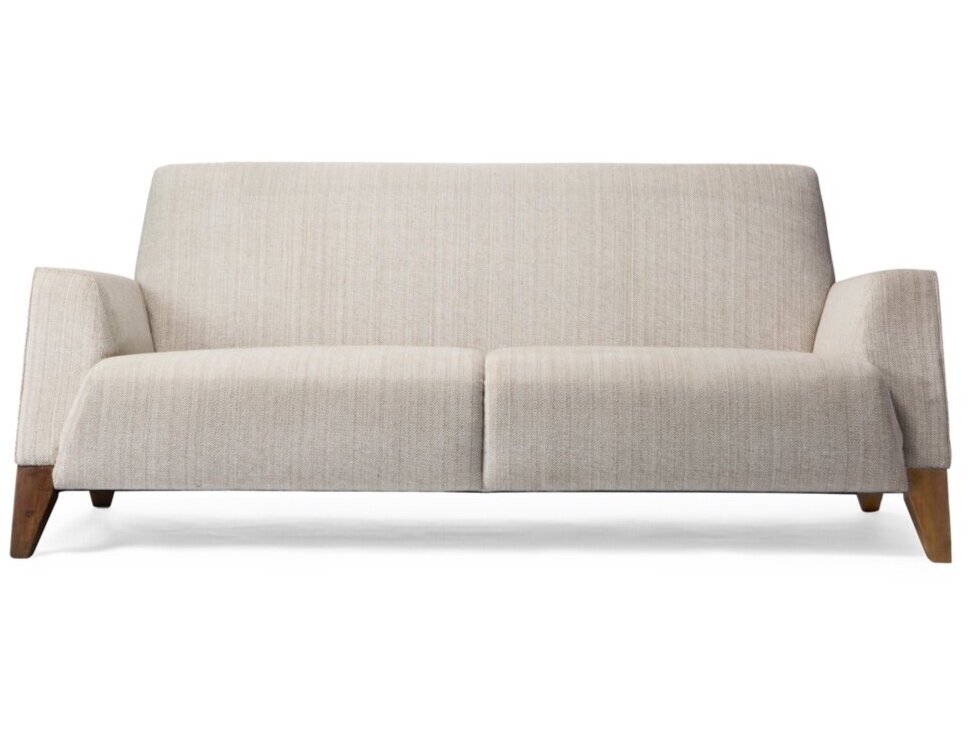 Sinker
Original design by Siddharth Sirohi
A revolutionary design that makes for the most comfortable and ergonomic seating that adapts to body contours. Made with feather soft foam, it has all the comfort of classic goose feather cushioning without ever losing its dynamic shape. Multiple slopes help to adapt to body contours and the angular shape carries through the back and arms; an extra wide seat allows for use as day-bed. This is the ideal lounging sofa.
Material Used
Reclaimed Teak, Feather Soft Foam and Natural Polish.
Seen here in cotton Herringbone Fabric.
Size
Width: 71.5"
Depth: 38"
Height: 31.5"
Price
INR 90,000 + Fabric +Tax