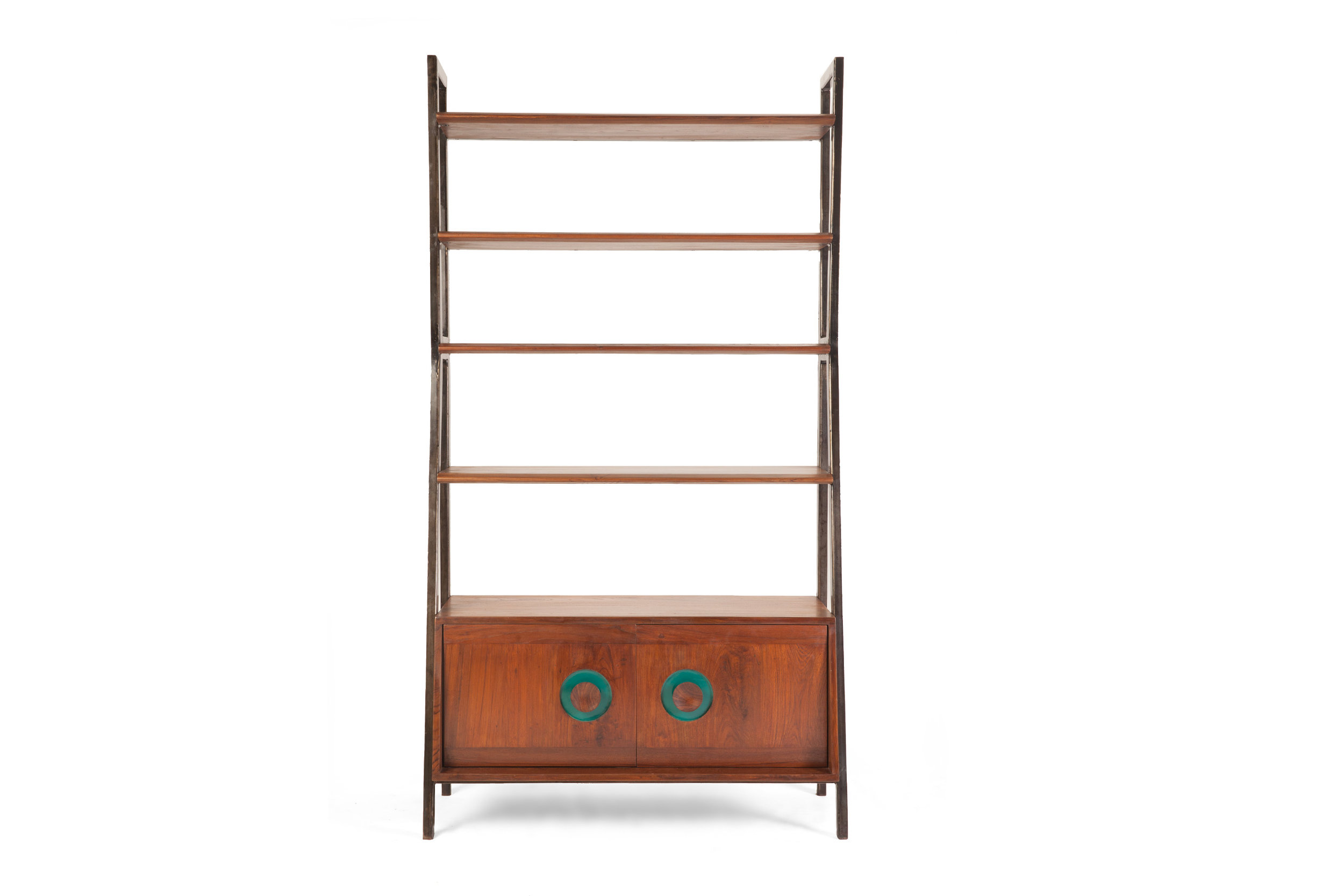 Larva
Original design by Siddharth Sirohi.
A product of imaginative design and focus on function, the Larva is a bookrack with a strong personality. The shelves change size according to the sides that bracket them. The sides themselves give the piece its distinct character and are stylishly framed in metal. Packing in plenty of shelf space, and ending in a spacious cabinet at the bottom, the Larva's clever craftsmanship never allows it to appear bulky. A dash of colour at the base enhances the overall appeal.
Material Used
Reclaimed teak, natural polish, duco paint and lacquered mild steel.
Size:
Width: 42"
Depth: 18"
Height: 77.5"
Price
INR 65,000 + Tax