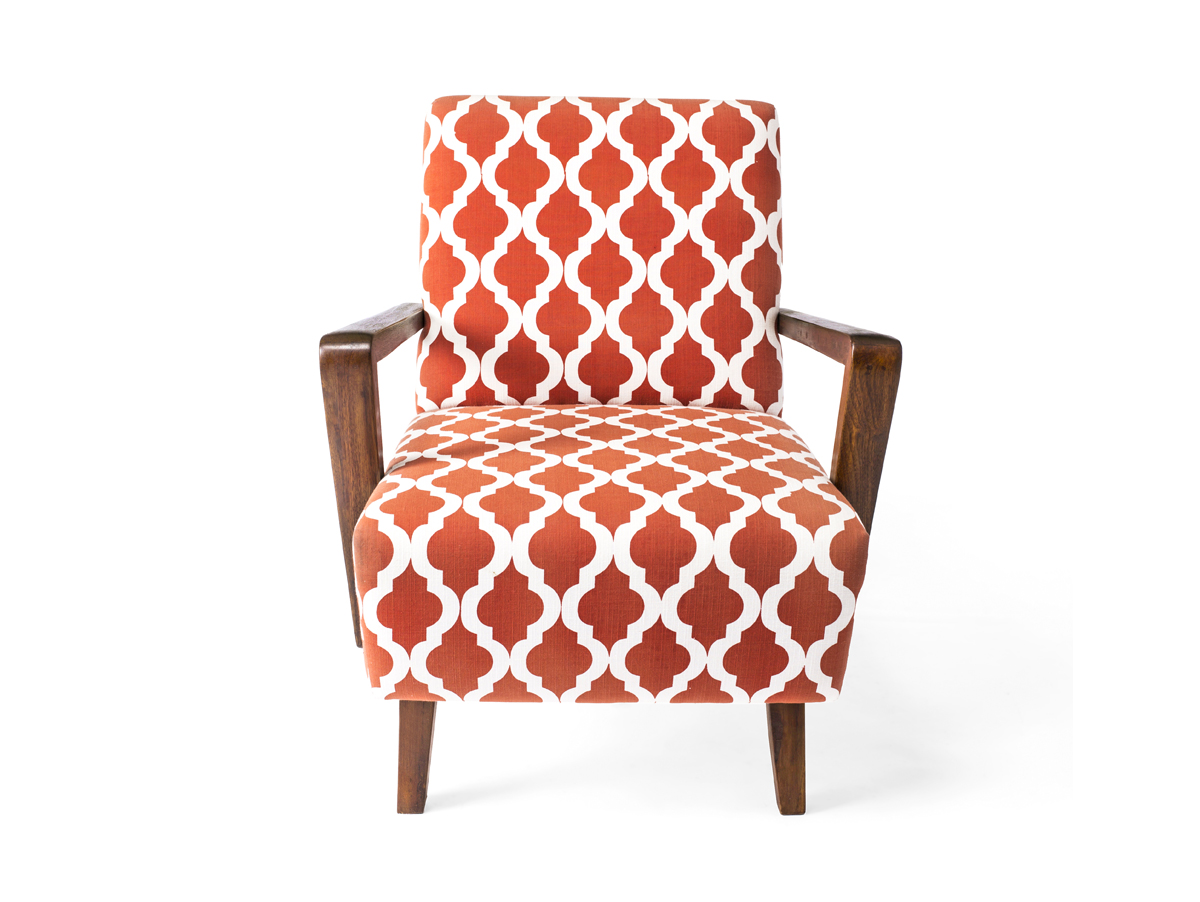 Ripon
A Mid Century reproduction, this is a low chair for relaxed seating and comfort; the wooden arms remove any semblance of boxiness and the size surprises with its ability to make comfortable even the tallest person.
Material Used
Reclaimed teak wood, High-density polyurethane foam, Linseed oil + Beeswax polish.
Seen here in Anokhi's Orange Ana in cotton fabric.
Size
Width: 26"
Depth: 32"
Height: 29"
Price
INR 27,000 + fabric and tax